Why Book Through Fly Fishing Heaven?
Our Pledge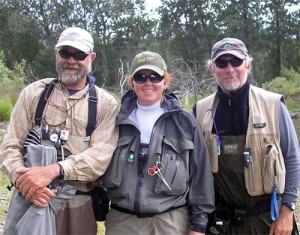 We promise to work for you, not a lodge, outfitter or resort. We pledge to get you you to a destination that will live up to your expectations at the best possible price. You will never be charged more than booking directly. We will make sure you are well prepared for your trip with specific knowledge about the gear, the flies, the rods, packing lists, travel documents, connecting information everything. Since we are not tied to a particular destination we promise honest pros and cons of any destination at the time of year you are traveling.
We do earn a small commission when we book a trip as all lodges and outfitters offer this as they depend on agencies like ours for much of their business. This fee is paid by the lodge not you, and they do not keep different prices for direct bookings vs agency bookings, it is bad business.
We encourage you to explore options on your own and keep us in the loop as a partner, We are not aware of every special out there but I am able to book those specials at no extra cost to you. If you see something that looks like a good deal and we can't get it for you we will advise you to book it even if we are not afforded a commission. Fly fishermen tend to travel often so losing one commission is a small price to pay for the chance to book your next trip. We learn more this way and you get the benefit of our decades of experience in the fishing travel business. By working together you will be assured of the best trip possible.
Why Book Through Fly Fishing Heaven?
1. Unbiased Advice:
Most people recognize the advantage of our unbiased advice, there are hundreds of destinations to choose from and our job is to know the ones that are right for your needs. We offer the real story you can't get from a lodge owner. Would the outfitter in questions tell you are booking in a less than stellar part of the year? Remember our unbiased advice is 100% free!
2. We Can Book Anywhere:
Our website highlights many of our favorite destinations but we have access to hundreds more. If there are fish there, we can book it. In fact, we will give you 5% back if you book a trip through us that is not on our website! We enjoy learning about new spots!
3. Loyalty Discounts:
How do you qualify for our frequent fisher discounts? First, you have to book a trip, any trip. Then on every trip after that, you will receive a 5% discount automatically. If you organize a group of 8 or more we will give you 10% off! All you have to do is book the first trip and you are a flyfishingheaven.com frequent fisher!
4. Price Matching:
If you find a legitimate price for less than what we are charging we will offer you 5% back to book through flyfishingheaven.com!